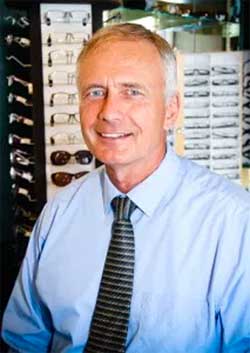 Dr. Michael J. Weber
Dr. Weber set up practice in Westerville shortly after graduating from Ohio State University College of Optometry. It was his desire to establish a family oriented private practice. While developing his optometric career and raising his family in Westerville, Dr. Weber became involved in community affairs. Active in Westerville Rotary and Jaycees, he helped organize many service projects benefitting area residents. As a member of the Westerville Chamber of Commerce and serving on a Westerville City Commission, he has remained involved in service activities.
After his practice outgrew the original office space, Dr. Weber moved to the current Med West site. There, the practice became Med West Eyecare and new doctors joined the staff. Dr. Weber welcomed Dr. Joan Nerderman to the practice in 1990 and Dr. Deborah Wright in 1996. In addition to practicing in Westerville, Dr. Weber has also served as part time clinical instructor at the OSU College of Optometry. His office is a mentorship site for 4th yr. optometry students serving their clinical externship. Dr. Weber can be contacted at michaelweber@medwesteye.com
Dr. Christina Kesslar received her undergraduate degree from the University of Dayton in 2002. She finished her doctorate degree in 2006 and is a graduate of The Ohio State University College of Optometry. While attending school at OSU, Christina worked at Med West Eyecare as a part-time assistant for three years and has already developed a special relationship with some of our patients. Her areas of interest include laser vision correction surgery and fitting contact lenses. Dr. Kesslar and her husband Todd enjoy traveling, and cheering for the Buckeyes. Dr. Kesslar can be reached at chrissykesslar@medwesteye.com
Dr. Christina P. Kessler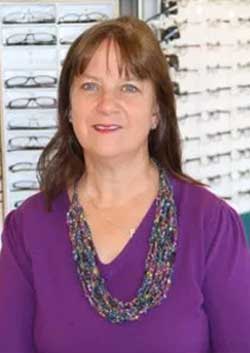 Dr. Joan Nerderman
Dr. Joan Nerderman graduated from Mt. Carmel College of Nursing and maintains her RN license then decided to pursue her lifelong dream of optometry, graduating from OSU in 1986. She started at Med West Eyecare in 1990 then joined the Ohio State University College of Optometry faculty in 2001. She runs the college's outreach providing comprehensive eye exams with optometry students for the homeless at Faith Mission and to homebound patients. She has continued here on Saturdays as well as educating the next generation of optometrists through the week. Outside interests include volunteering at an animal shelter, and spending time with her 3 children -- all 3 are OSU graduates!
Dr. Holly Moose received her undergraduate degree in 2003 from Capital University. In 2009, she completed a Doctorate of Philosophy from The Ohio State University Integrated Biomedical Sciences Program; her research was focused embryonic vertebrate eye development. She pursued her clinical optometric degree and graduated from The Ohio State University College of Optometry in 2013. In 2014, she completed a one-year residency at the Searcy Eye Group in ocular disease management focusing on pre- and post-operative cataract and refractive care, diabetes and glaucoma management, and management of corneal and anterior segment diseases. She is happy to provide comprehensive eye care in her home town of Westerville, where she still resides in Uptown with her husband and two children. She loves relaxing with family, and actively plays volleyball and tennis.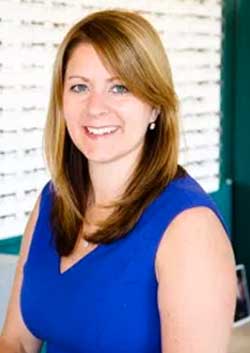 Dr. Holly Moose